Fine art will never be the same again
Absolute incredible detail
Eye-popping color gamut & Dmax
Satin finishes  |  22 mil thickness  |  395 gsm weight
For Solvent/UV/Latex Inks
*Compatible with most Epson, Canon, and HP printer models!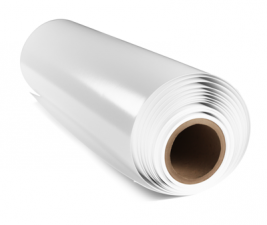 | | | |
| --- | --- | --- |
| SKU# | 900S Satin Canvas | |
| BC9S3075 | 30″x75′ Roll | |
| BC9S4475 | 44″x75′ Roll | |
| BC9S5475 | 54″x75′ Roll | |
| BC9S6075 | 60″x75′ Roll SO | |
| BC9ST | 30″x10′ Trial Roll | |
SO – Special order items
---
22 MIL, 395 GSM, POLY-COTTON CANVAS FOR SOLVENT, LATEX, AND UV INK
Available in both gloss and satin finishes.
900S Canvas is a 395 GSM bright white poly-cotton blend canvas, for solvent, latext, and UV ink, that is specifically designed for the décor market. It is a no frills, low-cost alternative that still delivers exceptional print quality.
900S is ideal for short-term photography, fine art reproduction, indoor signage, backdrops, murals, and more. 900S is manufactured with large amounts of Optical Brightener Additives which give it a high white point, wide color gamut, and high Dmax value. It is highly durable, water proof, and scratch resistant.
Note: This product is only compatible with solvent, UV, and latex ink printers.
DOWNLOADS – SPEC SHEET
OTHER PRODUCT INFORMATION
These no frills products are deliberately made without archival certification, marketing investment, and packaging flair in order to keep prices as low as possible. The 900S Satin and 900S Gloss line is designed to provide high volume printmakers and budget conscious consumers with reliable, low cost alternatives to major brands.
COMPATIBLE INKJET PRINTERS
This Product has been compatibility tested and approved for the following printers. If you do not see your printer listed below, it does not mean it is not compatible but that we have not tested and approved your printer at this time.
EPSON
GS6000, SureColor S30670, S50670, S70670
ROLAND
SolJet Pro II Series: All Eco-Sol and MAX Ink
SolJet Pro III Series: XJ-740, XJ-640
SolJet Pro 4 Series: XR-640, XF-640
VersaArt: RE-640
VersaCAMM: VS-640, VS-540, VS-420, VS-300, SP-540i, SP-300i
VersaSTUDIO: BN-20
VersaUV: LEJ-640, LEC-540, LEC-330, LEC300A, LEF-12
HP
Designjet L26500, Designjet L28500, HP Designjet L65500, HP Scitex LX600, HP Scitex LX820, HP Scitex LX850, Solvent, Low-Solvent, and UV Flatbed
MIMAKI
JV-3-160SP, JV3-250SP, JV3-75SPII, JV33, JV5
MUTOH
Tomahawk, Falcon II, Toucan LT (Eco-Solvent Plus Ink), ValueJet 1204, ValueJet 1324, ValueJet 1624, ValueJet 1638, ValueJet 2638
OCE
Arizona 318 GL, Arizona 440 GT, Arizona 440 XT, Arizona 460 GT, Arizona 460 XT, Arizona 480 GT, Arizona 480 XT, Arizona 550 GT, Arizona 550 XT
EFI VUTEK
GS5000r, GS3250r, GS3250LX, GS3250, GS2000LX, GS2000, QS3 Pro, QS2 Pro, QS3250r, QS3220, QS2000
DURST
All Durst printers using solvent, eco-sol, UV, and latex ink