The highest quality pearlescent metallic canvas on the market
Unique metallic effect
Looks phenomenal with black & white images and others
Absolute incredible detail
Eye-popping color gamut & Dmax
Metallic finish  | 20 mil thickness  |  440 gsm weight
For Aqueous Inks
*Compatible with most Epson, Canon, and HP printer models!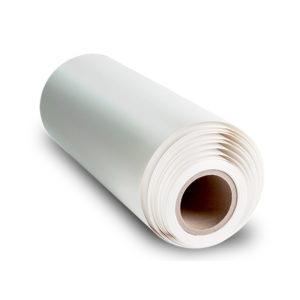 Use discount code "

BC15

" and get 

15% OFF

 eligible

*

products with minimum order $500;
Use discount code "

BC25

" and get 

25% OFF 

eligible

*

products with minimum order $1400.
Discount will be applied at the checkout and cannot be used in conjunction with other promotions.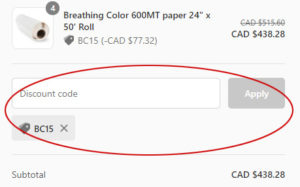 SKU#

Silverada Metallic Canvas
$500+
$1400+
BCSL14961710
17″x10′
–
–
BCSL14961740

*

17″x40′
15% off
25% off
BCSL14962440

*

24″x40′
15% off
25% off
BCSL14963640

*

36″x40′
15% off
25% off
BCSL14964440

*

44″x40′
15% off
25% off
SO – Special order items
---
20 MIL, 440GSM METALLIC POLY-COTTON INKJET CANVAS
Silverada is a "silver metallic" fine art canvas, created from an optimal blend of metallic, silver, and pearlescent surface finishes. This metallic canvas is a revolutionary addition to the industry and can only be found here at Breathing Color. Silverada delivers an extremely high dmax, wide color gamut, and crisp resolution — all characteristics that have become the hallmark of the Breathing Color brand.
WILL THIS WORK WITH MY PRINTER?
Silverada metallic canvas is compatible with most aqueous pigmented and dye inks. See the full list of compatible printers if you're not sure.
WORKS GREAT WITH PHOTO BLACK INK!
If using matte black, the blacks will tend to smudge/smear and your prints will need to be varnished with using the spray technique after printing to prevent this smearing.
KEY FEATURES
NO VARNISH REQUIRED
While we recommend coating all matte aqueous canvas prints, Silverada's formulation does not require a varnish.
For additional protection, you can use our Timeless or Glamour II varnishes, but only using a spray-on method.
Important Note: With the Silverada Canvas, hand-rolling a water-based print varnish is not recommended and will more than likely lift the ink from your print.
WATER-RESISTANT
Lack of water-resistance is a commonly known problem with most uncoated canvas prints. Not anymore. Silverada delivers an increased level of water-resistance.
INCREDIBLE SCUFF RESISTANCE
Even without print varnish, Silverada prints are highly resistant to scuffing and/or abrasion.
MANUFACTURER-DIRECT
Our proprietary products are very expensive to develop, manufacture and ensure quality. If we sold them through traditional distributors, our products would hands down be the most expensive on the market. Instead, we employ a manufacturer-direct business model that bypasses the middle man and empowers us to provide you with first class, state-of-the-art products at competitive prices. It also allows us to deliver direct, unprecedented service and support for our products.
KEY FEATURES
AMAZING IN BLACK & WHITE
Want to see Silverada at it's best? Try printing some black and white images. You won't believe it.
A STANDOUT WITH HDR IMAGES
Bottom line – your HDR images will pop like crazy.
EXCEPTIONAL COLOR GAMUT & DMAX
Your images will pop like you've never seen before on any ordinary canvas print. A similar characteristic that defines Breathing Color inkjet media.
NO CRACKING OR TEARING WHEN STRETCHING
Silverada will not crack or tear when stretched, with or without a coat of varnish. See it for yourself, without any varnish applied .
EASE OF USE
One of the most compelling aspects of Silverada is its ease of use. Since they require no varnish, Silverada prints are immediately ready to stretch or mount.
HELPFUL VIDEOS
HOW TO DO A MIRROR EDGE IN PHOTOSHOP FOR A GALLERY WRAP
EASYWRAPPE STANDARD 1.25″ – STAPLE METHOD
EASYWRAPPE PRO 1.75″ – STAPLE METHOD
COMPATIBLE INKJET PRINTERS
This Product has been compatibility tested and approved for the following printers. If you do not see your printer listed below, it does not mean it is not compatible but that we have not tested and approved your printer at this time. Our aqueous media is compatible with most pigment and dye-based ink systems.
CANON
Professional Photo: Pixma Pro-1, Pixma Pro-10, Pixma Pro-100, Pixma Pro9500, Pixma Pro9500 Mark II
Large Format: iPF5000, iPF5100, iPF6000S, iPF6100, iPF6200, iPF6300, iPF6300S, iPF6350, iPF6400, iPF6450, iPF8000, iPF8000S, iPF8300, iPF8300S, iPF8400, iPF9000, iPF9100, iPF9400, iPF9400S, W6400, i990
EPSON
Stylus Photo Series: R1800, R1900, R2000, R2400, R2880, R3000
Stylus Pro Series: 3800, 3880, 3890, 4000, 4800, 4880, 4900, 7500, 7600, 7700, 7800, 7880, 7890, 7900, 9500, 9600, 9700, 9800, 9880, 9890, 9900, 10000, 10600, 11880, WT7900
Surecolor: T3000, T5000, T7000
ROLAND
Hi-Fi Jet Pro & Pro II Series Printers, VersaArt RA-640
HP
DesignJet: 1055CM +, Z2100, Z3100, Z3200, Z3200ps, 5000, Z5200, 5500, Z6100, Z6200
Photosmart Pro: 8750, B9180
MIMAKI
JV-4, JV2-130, JV22-160
MUTOH
RJ46, RJ50, RJ62, RJ64, RJ900, ValueJet 1304W, ValueJet1604AW, ValueJet1638W
DURST
All Durst printers using aqueous pigment or dye-based ink